Nestled in the heart of elephant country, Voi Wildlife Lodge is located in the Savannah grasslands of Tsavo East, Kenya, just 5km off the main highway connecting the Capital Nairobi to Mombasa. Officially opened in 2003, the lodge is situated on a 50-acre site on the boundary of Tsavo East National
Accommodating up to 300 guests, all rooms have spacious en-suite bathrooms and are furnished in African decor that is replicated throughout the lodge. The luxury rooms comprise two four-poster beds and views of the Savannah, which one can enjoy from the comfort of one's balcony or terrace.
Voi Wildlife Lodge's conference facilities offer the highest level of functionality making it an ideal choice for those craving private meeting spaces with an added dose of personalized service.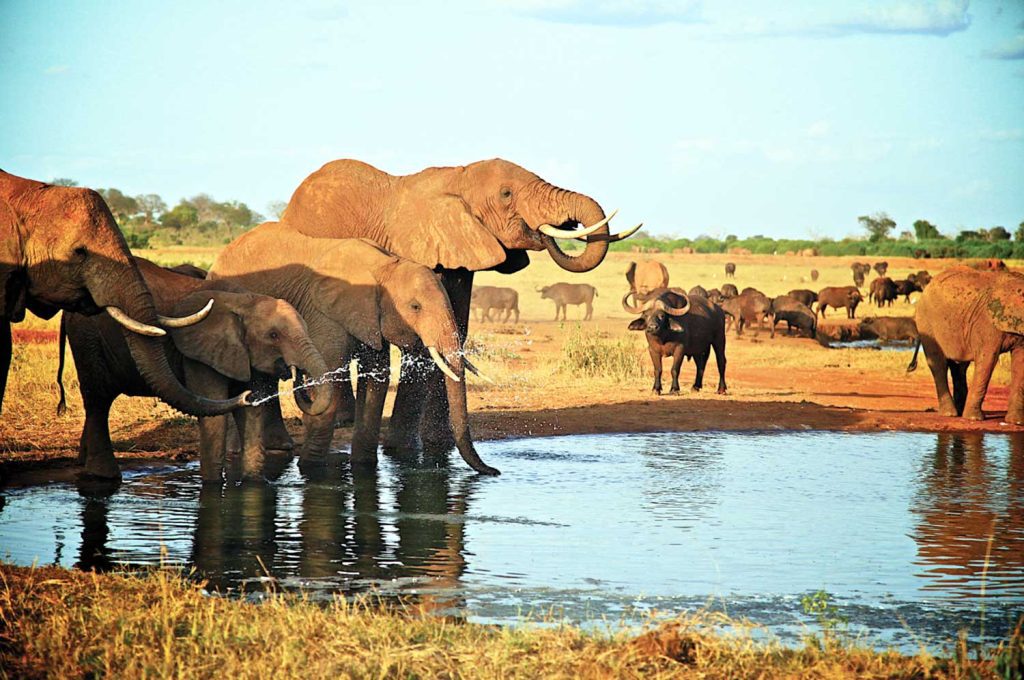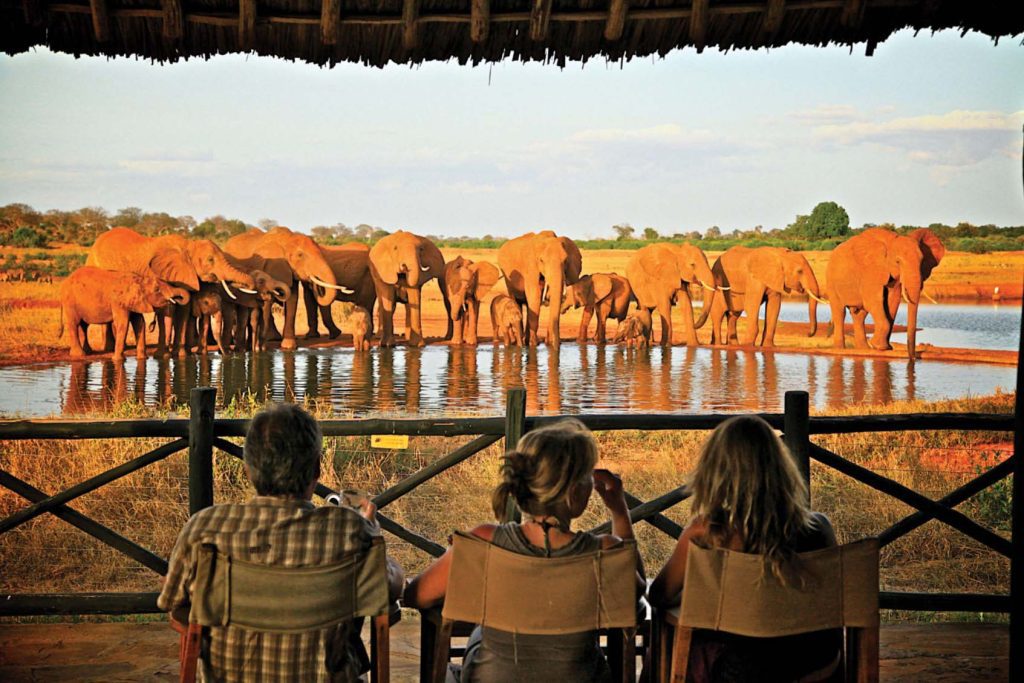 At just over 21,000km sq. Tsavo is the largest National Park in Kenya, and one of the largest in the world. Because of its size the park was split into two, Tsavo West & Tsavo East. One of the best parks in the region to view elephants, Tsavo also has a very large variety of wildlife backdropped against one of the most unique landscapes in East Africa.
Easy to reach by road, SGR and air, the lodge is only a 4-hours drive from Nairobi and just 2-hours drive from Mombasa;
With 2 daily stops, the SGR Voi Station is only a 15 minute drive to the lodge.
Tsavo East airstrip is located only 5 minutes drive from Voi Wildlife Lodge, where charters are available to destinations throughout Kenya.
©All rights reserved Voi Wildlife Lodge